Google Pixel 4 & Pixel 4 XL is Here! And it's not Launching in India!
Google has been teasing the Pixel 4 for months and thanks to all the leaks, we already knew a few things about the new Pixel lineup. But today, Google has officially revealed the all-new Pixel 4 and Pixel 4 XL. These 4th Generation Pixel phones come with some of the latest and best features, developed by Google.
The new Pixel 4 devices get a few new features while lacking on a few that are essential to many. The Pixel 4 devices have a display this time without a huge bathtub notch, which seems great but on top, there are sensors and front-facing camera. The display corners are rounder, the volume rockers along with the power button are placed on the right edge. The Pixel 4 has a 5.7-inch display while the bigger Pixel 4 XL has a 6.3-inch display. The Pixel 4 gets a full HD+ OLED panel while its bigger brother has got a Quad HD+ OLED display. Interestingly, both the phones have a display with a high refresh rate of 90Hz this time. There is also HDR 10 support for playing HDR supported video content from popular streaming services.
On the back, there is no fingerprint scanner this time as Google has moved to facial recognition. There is the square camera module, which protrudes a bit and houses the main camera, a telephoto camera, an LED flash, and the flicker sensor. This time, there is no dual-tone back. Users get to pick from three color variants- White, Black, and Orange. There is no headphone jack, instead, the bottom has only the USB-C port along with a bottom-firing speaker. On the front, above the display, there is the front-facing camera. There are a lot of sensors as well for facial recognition and a Soli radar chip for Motion Sense Gestures. Pixel 4 still has stereo speakers, thanks to that bezel on top where there is another speaker.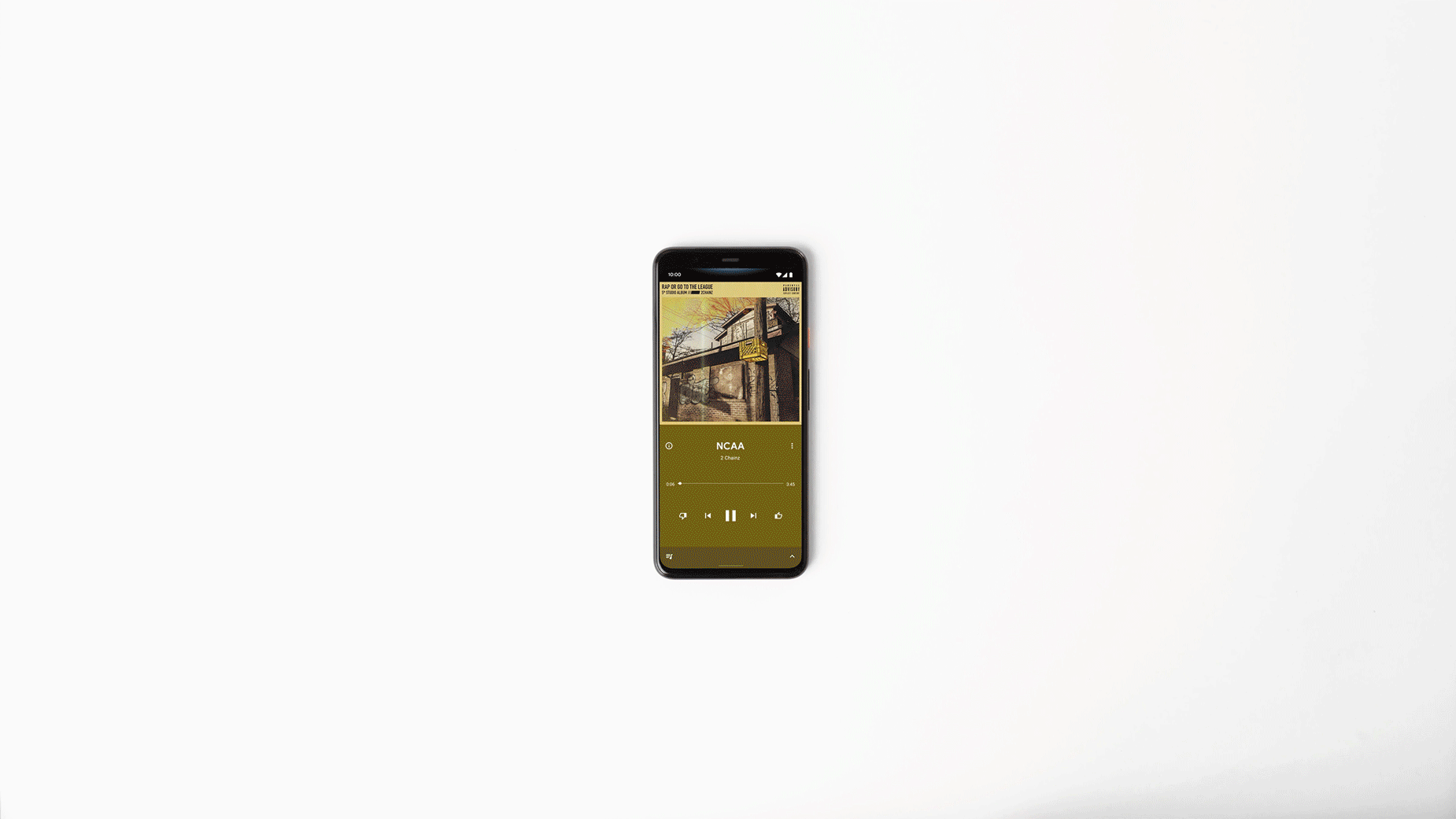 In terms of processor, again Google has gone for the best chipset available right now- The Qualcomm Snapdragon 855. This time, we get 6GB of RAM, finally, along with 64GB or 128GB storage onboard the new Pixel 4 devices. In terms of camera, both the Pixel 4 devices come with a pretty 'not-so-interesting' setup. Despite having a huge square bumpy camera module, there is just a dual-camera setup that houses the main 12MP Dual-Pixel Sony IMX363 sensor along with a 16MP Telephoto Sony IMX481 lens that offers two times optical zoom. This is pretty underwhelming, to be honest. On the front as well, there is an 8MP Sony IMX520 sensor. In terms of camera hardware, the Pixel 4 seems pretty underwhelming, but Google has got some tricks under the sleeves that we will talk about later.
The Pixel 4 packs a 2800mAh battery and the Pixel 4 XL comes with a 3700mAh battery. Both the phones, however, support wired 18W USB Power Delivery and 10W Qi Wireless Charging. The phones run Android 10 out of the box and are guaranteed to receive three years of OS and security updates. The phones come with IPX8 which means that the devices can withstand more than 1 meter of immersion in water, so basically Pixel 4 owners need not worry about water splashes and all, but taking the phone into the swimming pool might not be a good idea.
The Pixel 4 devices come with a Titan M security chip, which verifies that the device isn't running tampered or outdated software. It also protects the device against unwanted attempts of data decryption, and secure transactions in third-party apps. The new Pixel 4 features Motion Sense, which is powered by the Soli radar on the front. Motion Sense gestures let users control music, silence alerts, or even check notifications.
Though the new Pixel 4 devices seem pretty plain, at least as per the specs, Google has a lot of software tricks, computational photography features and more, thanks to the unique software crafted by Google. Google Pixel 4 comes with an Astrophotography mode that lets users take shots with up to 15 seconds long exposure. Live HDR+ is something very helpful which will show how the photo will look with HDR+, right in the viewfinder. There are dual exposure controls, quick video, and social share. Portrait mode has been improved and now users can take photos of large objects, pets too using the portrait mode. Dual Exposure Controls let users independently adjust the brightness and shadows of their compositions as per their taste to achieve the best lighting.
New and improved Google Assistant is also here on Pixel 4, and Google claims that the Assistant can process speech with nearly zero latency, transcribe speech in real-time and operate without network connectivity. The new Google Assistant can integrate with other apps like Gmail, Google Calendar, Google Maps, YouTube, and Google Photos. The Pixel 4 gets Live Captions as well which lets you see captions from an audio or video playing, in real-time.
As of now, the Pixel 4 devices have been announced only in the US. Pixel 4 starts at $799 for the 64GB variant while the 128GB variant is priced at $899. The Pixel 4 XL starts the same price as that of a 128GB Pixel 4, i.e. $899 with 64GB storage. The Pixel 4 XL with 128GB storage is priced at $999. Pre-orders have already started and the phones will be available starting from October 24. This time, there is no news regarding the availability of the devices in India, because it has been confirmed that Google won't be launching the Pixel 4 and Pixel 4 XL in India.